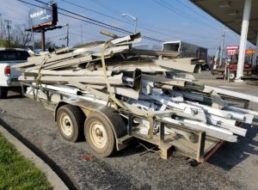 Posted on May 2, 2018 by Ever-Clean Gutters in All Blog Posts, Ever-Clean News, Homeowners Guide, Uncategorized

Busy Season for gutter work is Springtime!  Most homeowners believe Fall is gutter season because of the heavy leaf load, but unfortunately Springtime is the time homeowners can see first hand how their gutters and gutter guards performed over the very wet, frozen winter conditions here in Central Kentucky. The single most important message to […]

No Comments. Continue Reading...