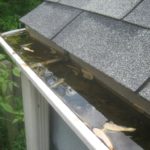 Posted on March 1, 2018 by Ever-Clean Gutters in All Blog Posts, Ever-Clean News, Homeowners Guide, Uncategorized

Homeowners beware:  February 2018 closes as the wettest February on record in the Commonwealth with more than 10 inches of rain recorded.  The flood stories are heartbreaking and we are hopeful for moderation as our Spring comes in these next months. This is the time to conduct your own inspection on your home for any […]

No Comments. Continue Reading...