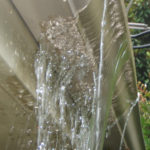 Posted on August 31, 2017 by Ever-Clean Gutters in Uncategorized

Hurricane Season can bring sweeping effects to inland area homes.  We all have our hearts and checkbooks in action to help those suffering Harvey's damage in the Gulf coast, but we also need to prepare our own south central houses for the extreme rainfall heading this way now. AARP Home Owners Guide Gutters are also […]

No Comments. Continue Reading...